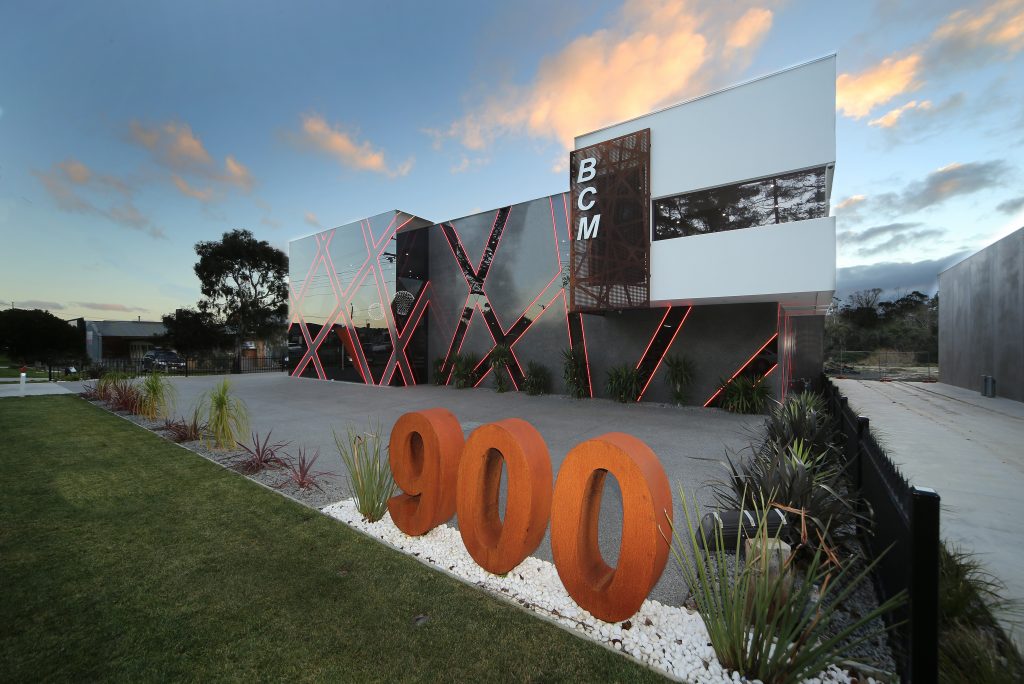 How does a builder challenge the status quo and transform a neglected wasteland into an award-winning project?
With careful planning and an extraordinary imagination, David Moyle – Managing Director of Ballarat Construction Management (BCM) transformed an abandoned warehouse into a game changing headquarters, redefining what we have come to expect from your average warehouse.
If there was a theme for the BCM project it would well and truly have to be 'pushing the boundaries' – not only for taking on an unwanted site but for going against mainstream design and deploying a complex wish list of glazing and concrete. David Moyle had a truly unique vision, and one that has certainly put them on the map.
Moyle joined forces with Architect Alan Cubbon, Director of Crosier Scott & Associates. Together they embarked on creating something that not only broke the mould on traditional design expectations but delivered a functional and meaningful space for staff and clients alike. The warehouse aimed to be both light-filled and transparent, evoking an uplifting spatial experience as well as a technologically advanced workspace that was flexible, cellular and environmentally soothing.
Cubbon recalls a conversation with Moyle where he stated "This is going to be a monster to build. I don't know how you're going to actually build it. Moyle replied 'Don't worry. You design it, and we'll build it.'"
Collaborating with the Viridian team to manufacture their complex yet inspiring glass vision, they set out to create something that was almost deemed impossible, a glass design brief that many suppliers opted out of. The glass façade alone demanded millimetre-fit bespoke panels and a sharp vision early on to bring this blueprint to life.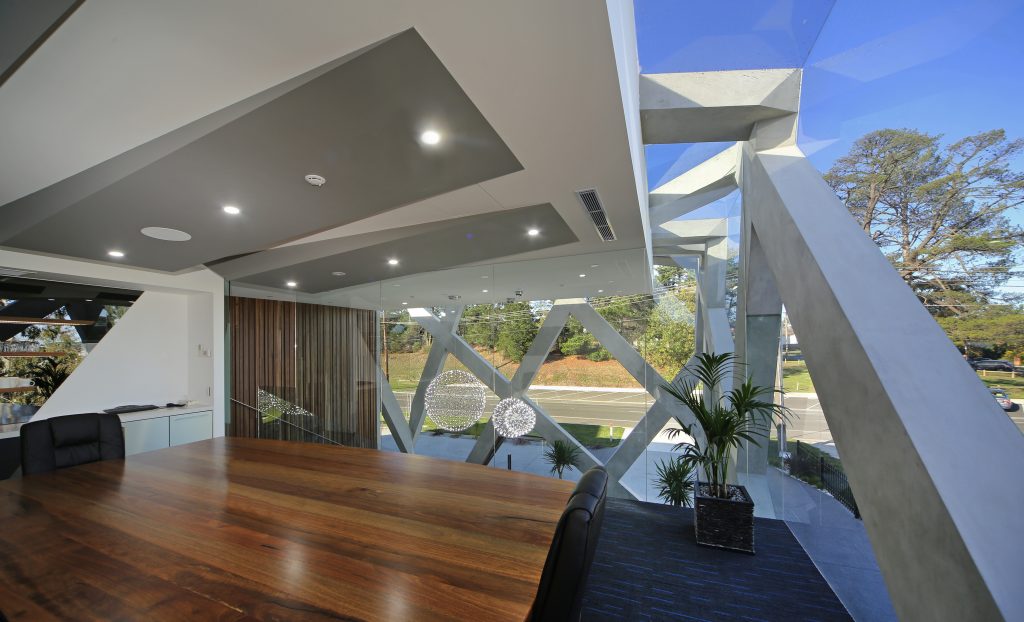 It was clear this project was defined by its expert precision and getting things measured and built to the utmost detail. With a series of individual laser-measured window gaps required, Moyle decided to interactively survey the glazing and provide a digital format with accurate dimensions for each window. Ensuring absolute precision specifications were captured.
With a focus on staff as vital as the space itself, Moyle wanted high visibility for team members, including a strategically placed exposed boardroom and a reception area designed to dramatically draw daylight into the room – revealing work in progress and providing a connection to the world at large. The concentration around daylight made possible with frameless wall to ceiling glazing, resulted in a genuine vibe that encourages staff to feel a connection not only to each other but the environment around them.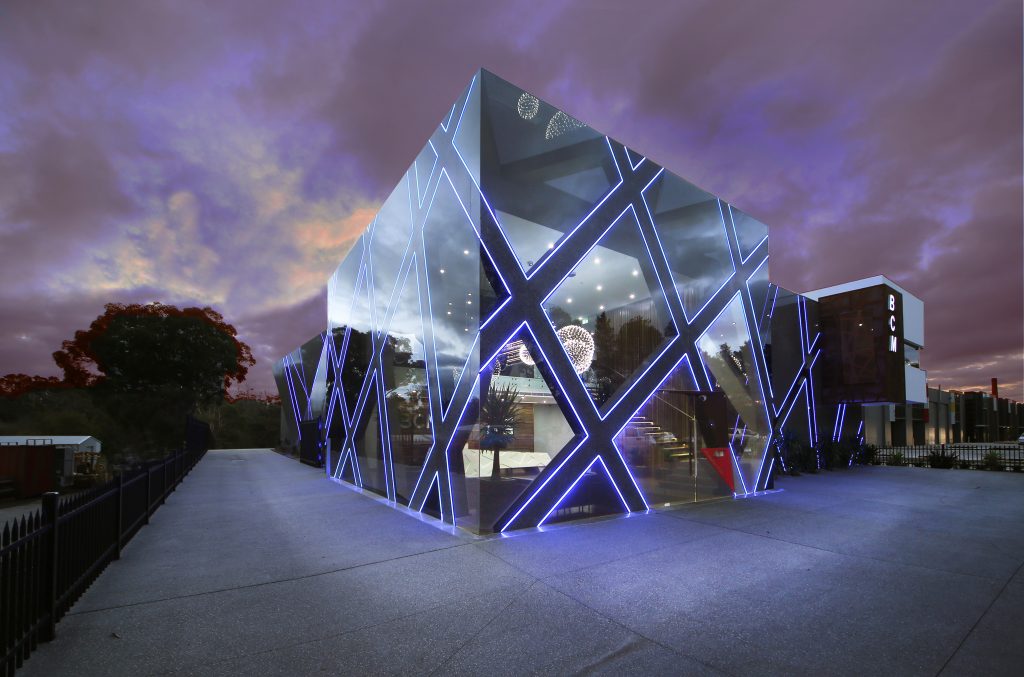 "We are committed to the fact that design can stimulate healthy and active habits in the workplace. Glass provides the ability to create a highly permeable building envelope which allows people to connect with and be aware of their environment," expressed Moyle.
As you can imagine a project of this magnitude doesn't come without its challenges, with Cubbon stating ''At one stage we were pushing the boundaries too far. It wasn't hitting the mark because we were trying too hard."
Knowing limitations was fundamental for the project's completion. What started out as somewhat over the top concept, then morphed into a simplified form. These challenges however have their rewards, with the project receiving impressive accolades by winning New York's Architizer A+ 2016 People's Choice Award for world's best building façade. Not a small feat.
It's one thing to design a project, but seeing it come to life resembling the original architectural vision is a massive achievement, with Cubbon commenting "One very pleasing aspect for me is that the finishing touches on the fixtures and fittings resemble the original architectural vision and entire architectural intent. The ambition to create something unique and which really pushed the boundaries of its craftsmanship is incredibly pleasing."
How going off the grid physically and figuratively produced an award winning project