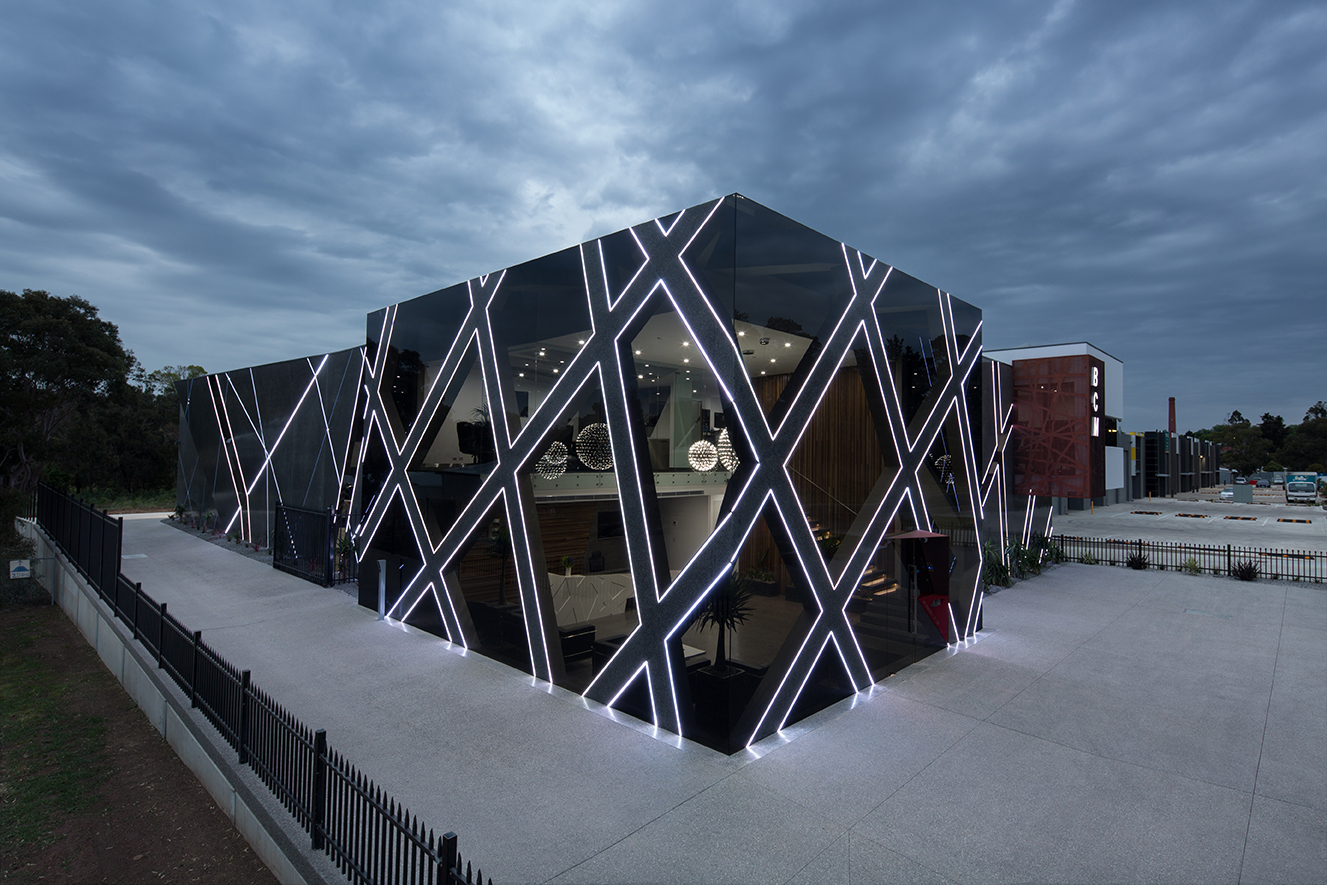 Ballarat Master Builder recognised as one of Australia's best
Local building company Ballarat Construction Management's (BCM) Director David Moyle was honoured at The Australian Institute of Building (AIB) National Awards on Saturday night, 3rd September.
The presentation of the awards was made at a gala awards dinner at the Park Hyatt Melbourne, which was attended by the building and construction industry's leading figures.
"These awards are the ultimate personal achievement for a professional builder. They recognise the contribution and leadership shown by individuals to the successful completion of a construction project, reinforcing the fact that the success of any building firm can be attributed to those responsible for construction projects", said Norman Faifer FAIB, National President of the Australian Institute of Building.
Category: Commercial Construction $1 Million to $10 Million
Winner: David Moyle MAIB
Award: Professional Excellence Award
Company: Ballarat Construction Management
Project: BCM Head Quarters (900 Humffray St South, Mt Pleasant)
BCM continue to put Ballarat on the national and international map, as their remarkable Awards tally continues to rise. In the last months BCM has been the recipient of awards on a state and national level, from the Master Builders Association, Housing Industry Association, Building Designers Association Victoria (BDAV) and Australian Institute of Building.
BCM's head office in Hummfray Street South, Mt Pleasant has recently been featured in the international publication Architizer A+ Awards 2016 book after winning New York's Architizer A+ 2016 People's Choice Award for best building façade, and the Veridian Magazine article 'BCM Off the Grid" July 16.
David Moyle had an ambitious vision to create something unique, which truly pushed the boundaries of building craftmanship. BCM Headquarters transformed an unwanted, flood prone site in into a state of the art head office and warehouse facility, which has helped to regenerate the Mt Pleasant commercial area.
David Moyle stated "I am delighted not only with the number of awards received, but also the diversity of awards which represent all aspects, including design, construction process, and most importantly, the quality of construction". Such recognition is a testament to the outstanding effort by the BCM team, and our suppliers and contractors".
Ballarat Master Builder recognised as one of Australia's best