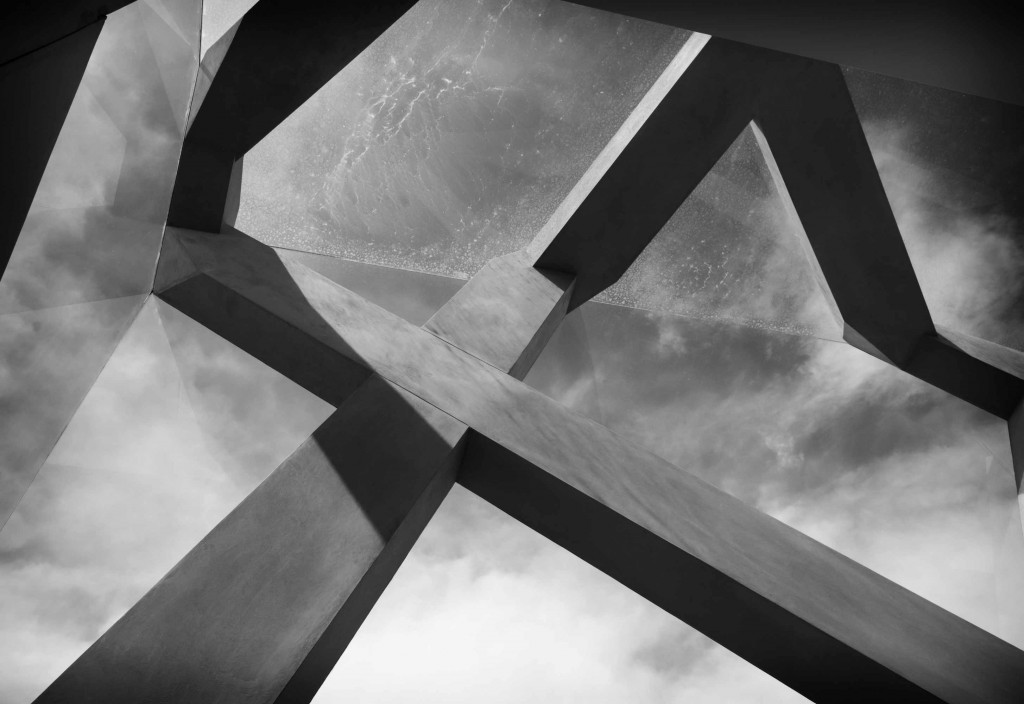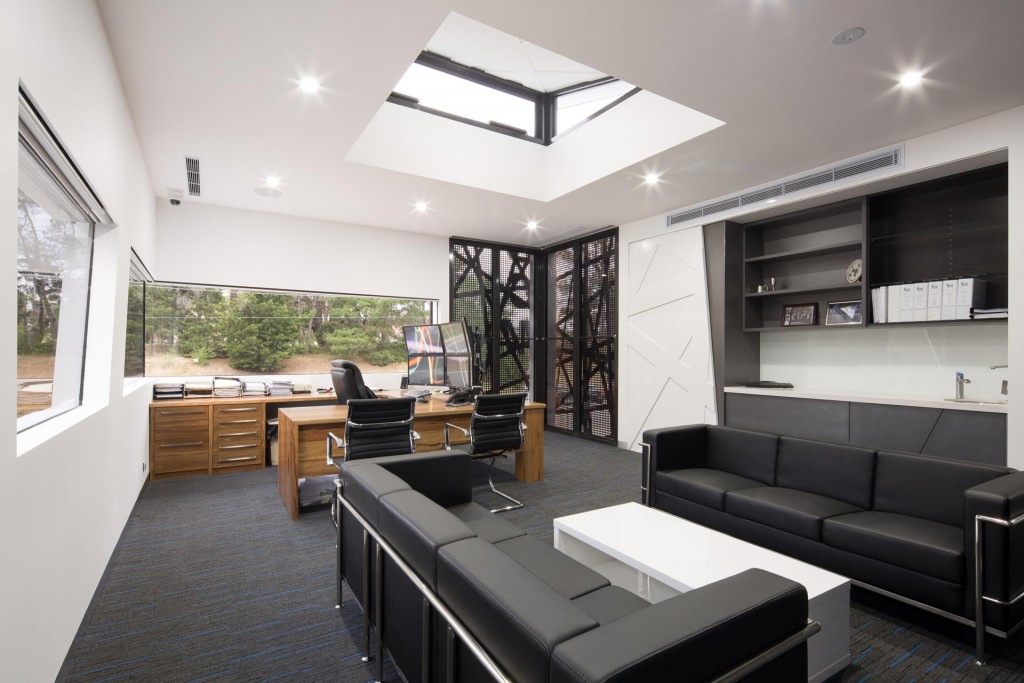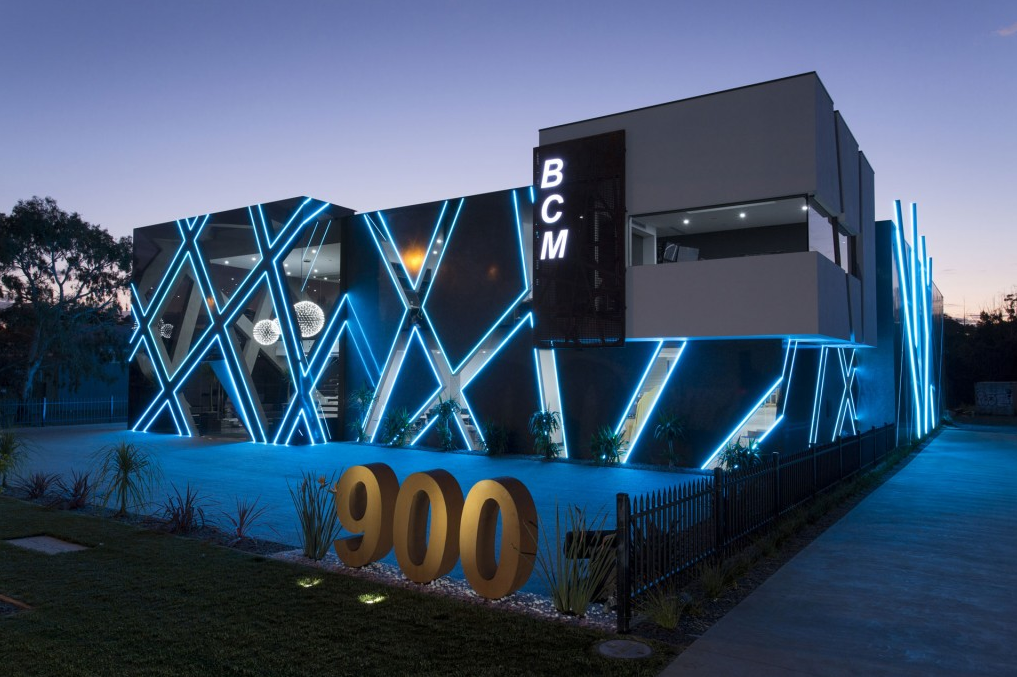 Ballarat Construction Management (BCM) Headquarters is an ambitious architecture of context and optimism. It sets out to challenge the status quo, to utilise architecture to 'make good'.
BCM set out to transform the complicated site – contaminated and flood prone, with over seven metres of site fill – through a public and cultural statement: a dashing new HQ for emerging builder and developer, Ballarat local 'made good', a new beginning for all.
The brief was to use the building to push the boundaries of the construction and build-ability of form, to create a built illustration of BCM's craft and construction capabilities. 'You design it and we will build it'.
A geometry of diagonal concrete beams interconnects through corners and top of the structure. The concrete is polished to highlight the natural aggregates and redefine concrete slab as feature material. Pushing the impact further, recessed coloured LED strip lighting create a stunning effect during the evening.