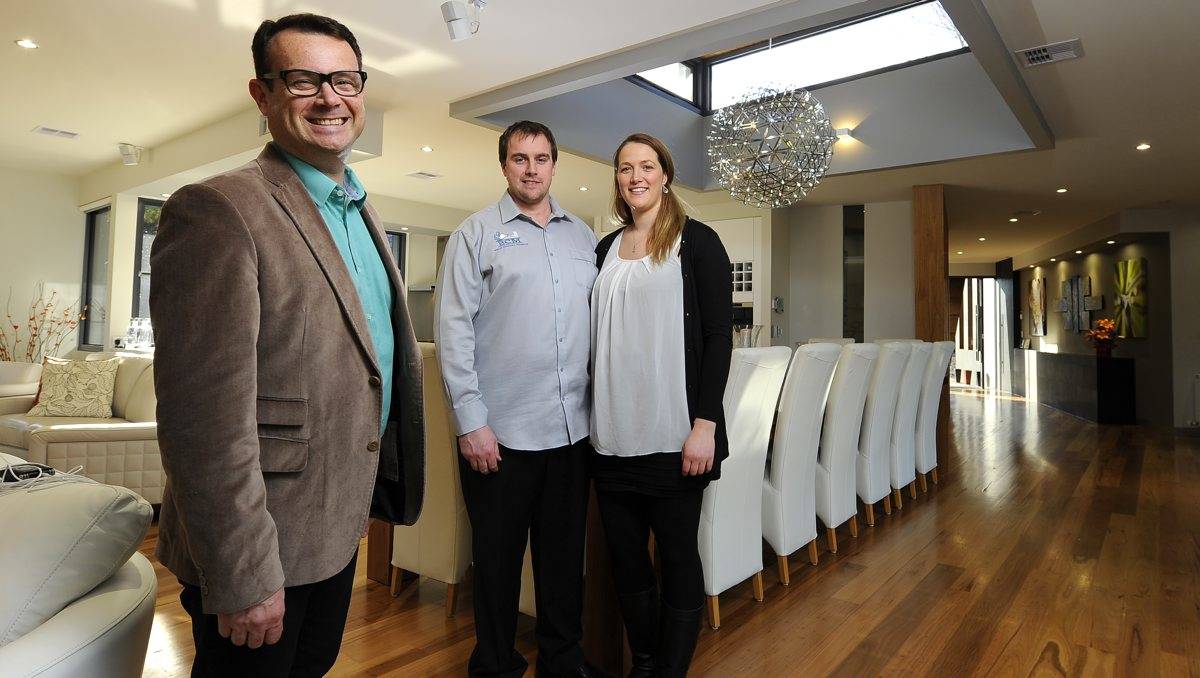 ONE of Ballarat's newest hidden gems will appear on Australia's Best Houses.
The 12-month-old Mt Clear property, designed and built by David and Marcella Moyle, of Ballarat Construction Management, will feature on the September 28 episode of the show, on 7Two.
Australia's Best Houses host and producer Gary Takle said the Hermitage Avenue property had "amazing points", including a starlight ceiling in the main bedroom, an en suite with a glass window, a slide-shaped basin, rotating LED lights in the children's playroom that converted to a wall and an outdoor fountain which could be reconfigured.
Mr Moyle said he built unique, architecturally-designed houses.
"We wanted to build a home for our family that was child friendly, aesthetically pleasing and comfortable," Mr Moyle said.
The property also features a wine cellar, sauna, spa, wood fired pizza oven, outdoor kitchen and living area and a large sustainable vegetable and herb garden.
Ballarat Construction Management was recently named the Master Builders Association of Victoria Regional Builder of the Year.
The episode, which will air at 5pm on September 28, will also be available on Ballarat Construction Management's website at www.ballaratcm.com.au a week after it airs.