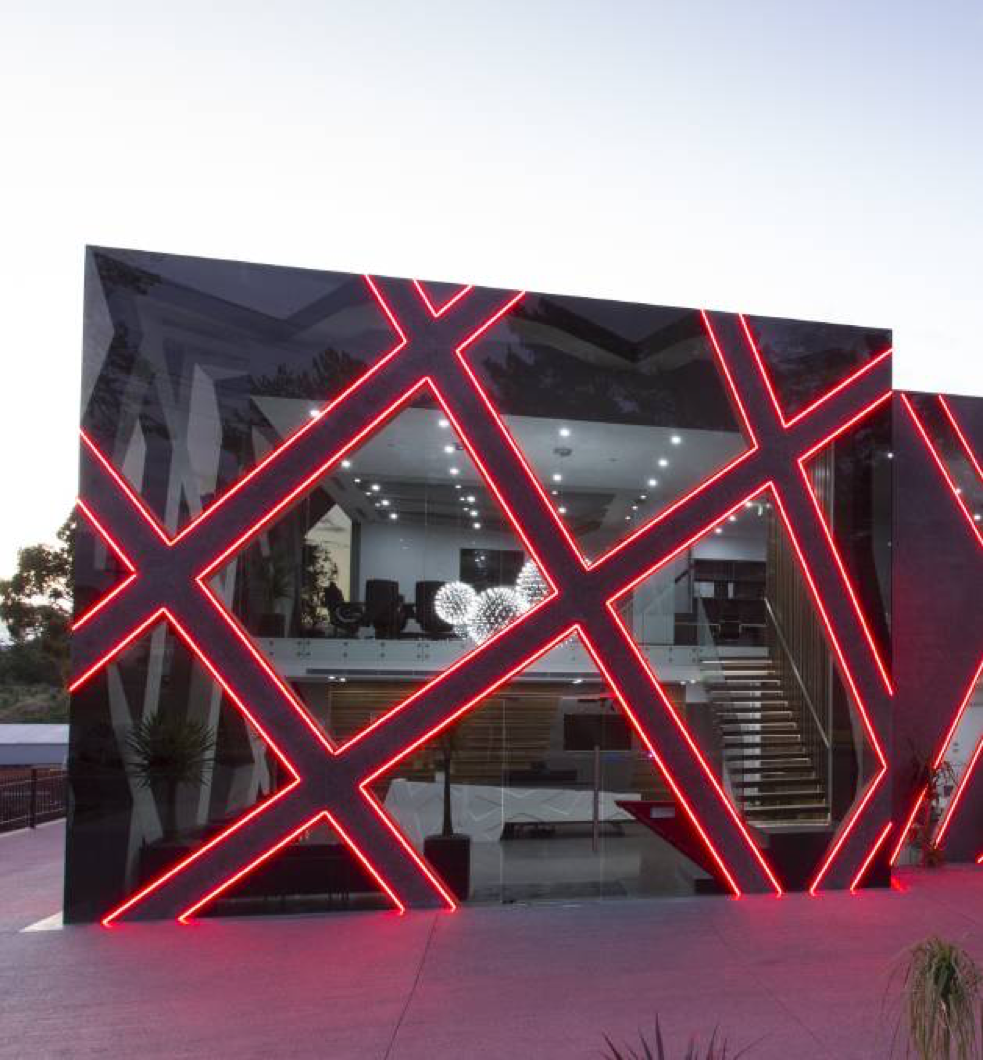 TGM provided structural engineering, civil engineering and survey services for the new office/warehouse located at 900 Humffray Street in Ballarat. The project is for Ballarat Construction Management.
The 1,100 square metre building will include 412 square metres of office space over two levels. The site also includes 27 car parks.
This project included an interesting lift, which incorporated lattice column structures that will form part of the external façade. These column structures consist of 500mm wide x 300mm deep reinforced concrete sections that were poured on the base slab of the warehouse. They weigh 27 tonne and 19 tonne and the first lift was to rotate them 180 degrees to be supported on temporary legs. They were then polished and a second lift was required to place them into their final position.
TGM completed the design for the warehouse and office, including the lattice column structure, lifting beams, cast-in plates, lifting lugs, centre of gravity, temporary legs for the polishing process and the in-service connections to the structure.
TGM's surveyors provided precise survey to locate the openings in the concrete walls for the glass windows.
** Congratulations to the Ballarat Construction Management team for their recent win at the International Architizer A+ awards. BCM's new head office on Humffray Street, Ballarat, was awarded the people's choice façade prize.