Prestigious award for Ballarat builder
A local builder has continued his run of success, winning the Master Builders Young Builder of the Year award.
WINNER: Ballarat Construction Management owner David Moyle inside his award-winning office on Humffray Street. Picture: Kate Healy
David Moyle said simply being nominated for the award was a huge achievement and an honour.
"I've spent my whole life in Ballarat building the business up and this award demonstrates the type of thing we're doing and what we've been able to achieve," Mr Moyle said.
Moyle thanked his unconventional thinking for the head office's award winning design and also for his continued success in construction.
"We're most proud of this building because we built it for ourselves," he said.
"Ever since senior school I've been a unique thinker and a high achiever, which has put me in good stead to do these projects."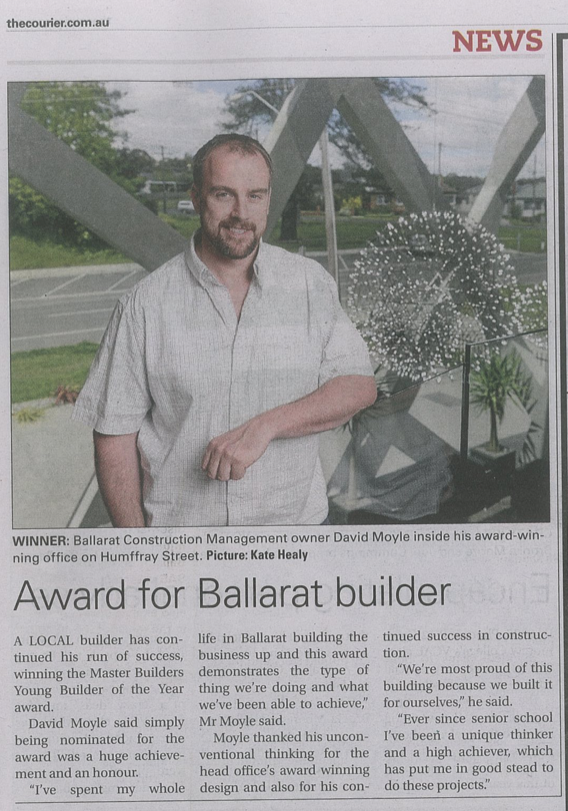 http://www.thecourier.com.au/story/4233354/award-for-ballarat-builder/